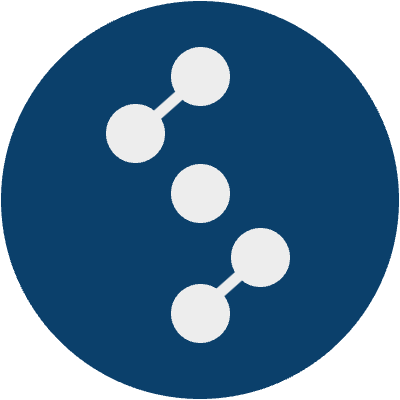 STOHNCOIN
Stohn (SOH) is not just a payment solution; it's a community-driven ecosystem that supports innovative projects that advance the blockchain industry. Stohn uses proof of work (PoW) peer-to-peer technology with no centralized government, authority, or bank. Join us in shaping the future of payments, and experience the benefits of a truly global and decentralized payment network.

Community
Join one of our growing communities to find the support you need.
Mining Reward
Currently, miners receive 100 Stohn Coins for each block validated.
This amount is reduced by half every time 200,000 new blocks have been processed.
The maximum supply of Stohn Coin that can ever be created is 40 million.
Wallets
Stohn is an open source protocol, which means that wallets can be maintained by a range of organizations and individuals. It is your responsibility to properly download, install and monitor your wallet. Be careful and adopt good practices in order to protect your money.
Stohn Wallet Tutorial
Join a Mining Pool
Join a mining pool and get rewarded each time you help confirm a block on the Stohn blockchain. Share block rewards with other members of the mining pool. A mining pool makes it easier for miners with less GPU power to earn Stohn by confirming blocks.
BLOG
Stay up to date with blog posts about the latest blockchain and cryptocurrency news.
ANNOUNCEMENTS
Updates and announcements from the Stohn team can be found here.
TUTORIALS
Helpful articles, posts, and tips to help you understand and manage Stohn.
FAQs
Read our responses to some commonly asked questions about the Stohn project.
June 10, 2021
Genesis Block - Stohn Coin Mining Begins
July 2021
Launch of StohnCoin.org website to establish the project's online presence.
September 2021
Introduction of StohnExplorer.com to provide an accessible blockchain explorer for users.
October 2021
Initiation of social media promotions to raise awareness and garner interest in Stohn Coin.
January 2022
Implementation of public giveaways and promotions to expand Stohn Coin's user base.
March 2022
Integration of new mining pools to enhance the efficiency and profitability of mining operations.
September 2022
Acquisition of investor funding to facilitate the growth and development of Stohn Coin.
April 6th, 2023
Successful mining of the 100,000th block.
May 2023
Planned Hard Fork adding stability and security occurring on block 103,000.
May 2023
Stohn (SOH) added to exchange Txbit.io
May 2023
Add LWMA algorithm to Stohn Core to stabilize difficulty hash-rate.
August 2023
Addition of SOH to CoinGecko.com
August 2023
Stohn (SOH) added to exchange Xeggex.com
August 2023
Stohn (SOH) added to exchange Azbit.com
September 2023
Addition of SOH to CoinMarketCap.com to enhance the project's visibility and credibility.
September 2023
New Stohn mobile wallets to improve accessibility for users.
Q3 2023
Focus on content, social media, brand awareness and marketing to create a global awareness of Stohn.
Q4 2023
Smart contract and DEX development to provide advanced features and capabilities to Stohn Coin.
October 2024
First Stohn Coin halving to control inflation and increase scarcity, thereby boosting the coin's value.